SIDHU, FROM INDIA, PRAYS FOR THE GERMAN TEAM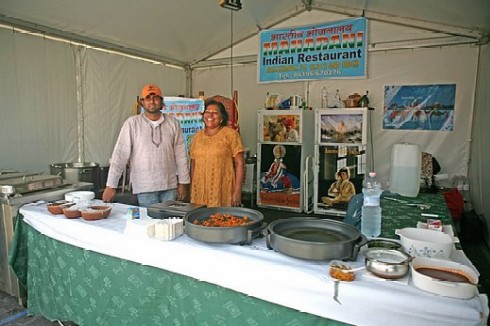 2006-09-16 • The Indian fast food stand in the Warsteiner Hockey Park is here as a result of the wishes of the Indian team. Restaurant owner Sidhu is originally from Delhi, but has lived in Germany for 30 years and decided to come here to the World Cup to provide for the tastes of the Indian and Pakistani players. Sidhu, himself, played hockey during his college years but has since concentrated on his restaurant in Bad Soden near Frankfurt/Main. He brought along 5 collegues and has very much enjoyed the atmosphere at the World Cup so far.
Sidhu has been impressed by the European teams, though he is still sure that the Indian team could beat them on grass. However, he is now praying that the German team will become World Champions.