"THE ATMOSPHERE IS ELECTRIC AND GERMANY WILL BECOME WORLD CHAMPION"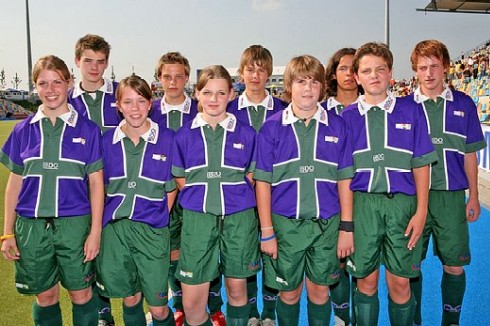 2006-09-16 • The U16 boys from Berlin's SC Charlottenburg are also some of the ball kids. Their coach Nikolas Müller applied after an advert in the German Hockey Magazine. Then they were chosen at random. Their school gave them time off for one week and they travelled to Mönchengladbach by train. The boys are staying in the military barracks like most of the others volunteers. The teenagers practised during the games of their first men's team in the second German league. They are allowed to keep their outfits at the end of the tournament.
Now they have got already signatures of all German national players and have the same opinion: "The atmosphere is electric and Germany will become world champions!"